Project Description
Client: SMART Dental Ltd.
Over the past few years we've developed various printed marketing materials (brochures, printed ads, flyers) and a 56-page user manual with 2D and 3d illustrations for Smart Guide's innovative technology. Texts and some photos were supplied by our client. Art direction, design execution and some 3d renders were done by us.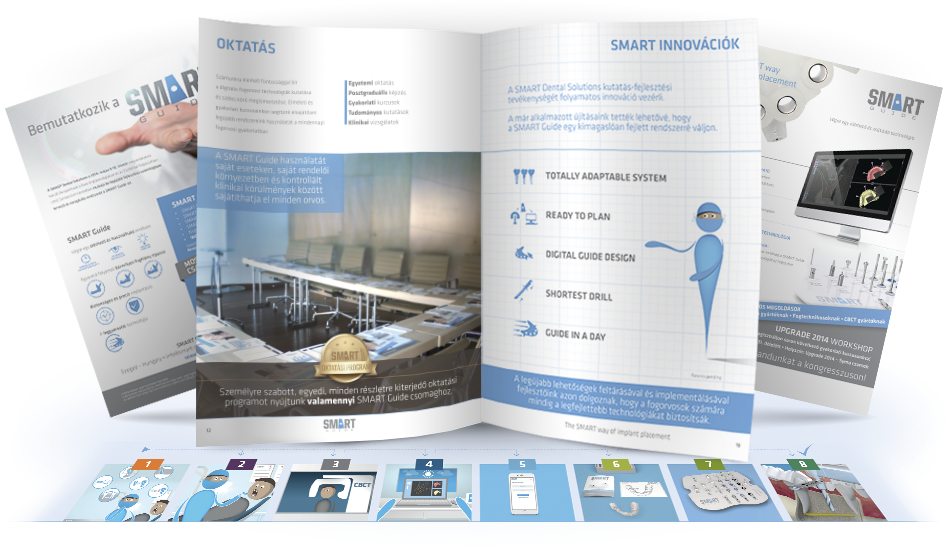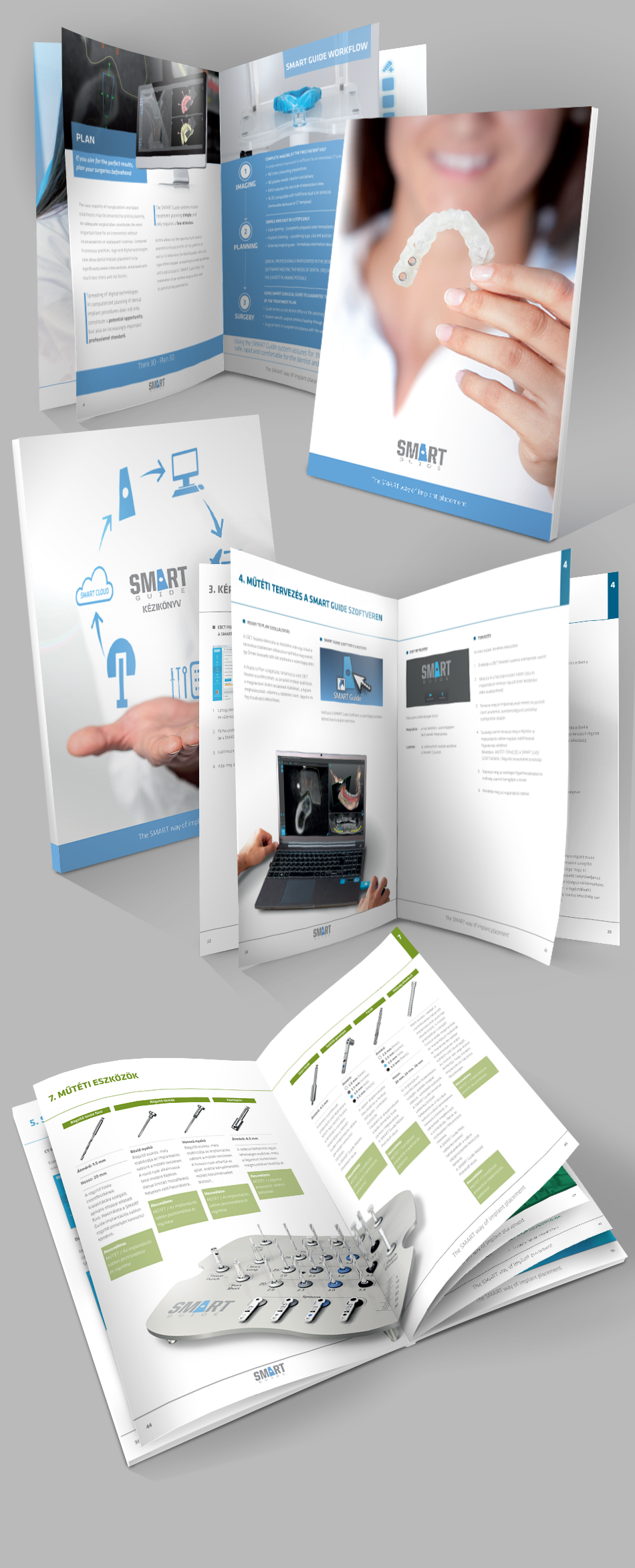 Be sure to check out the animated materials we developed and delivered for SMART Dental Ltd. here: https://www.missingcloud.com/smart-guide-animations/
If you also think that your potential customers and your business deserve sophisticated design materials, let's talk!