"How Much Does An Animated Video Cost?"

This is the #1 question we get all the time.
And it is great.
It means that our visitors see value in animated videos we create and they think: "well, my business could make great use of such media assets", and so they ask for a price.
But the video you ask price for does not exist yet. Neither you, nor we know exactly how many seconds long it will be. Or how many icons or characters will it feature. Or exactly how many scenes it will contain.
All these parameters and features are to be worked out during a development process. Because the video you're looking for needs development in order to purely exist, and also for it to be great and unique.
And so we provide video development as a service.

The Nature of Video Development

Video development is very similar to website or mobile application development: some decisions can only be made DURING development.
Because of this, quite a few things (wordings, designs, even concept) can change on-the-go, and that's Ok. There is no way to see all things upfront. This is a conclusion we made after 11 years of video and animation production experience.
Thus, the most valuable thing one can offer in such a situation is [drum-roll]: Flexibility!
Here we have some good news: we approach projects and offer our services following agile methodology – to offer a very flexible workflow.
The downside of this: we can't tell you exactly what amount the whole thing will cost before the end. Just like you can't tell how many rounds of reviews you'd like to see for the (not yet existing) third scene of the video.
To cure this downside, we have another good news. If you have a fixed/limited project budget you don't want to exceed, than share that amount with us as well. We'll then work with you together to distribute this fixed amount among the key services/tasks (like slicing a cake), so it's spent wisely according to the key goals and needs.

So what are these key services/tasks?
The video development service is made of smaller, connected services/tasks, and can be separated like this:

1) DISCOVERY: Discovery of vision and needs (setting or getting to know goals, getting to know the product, the brand(s), target group; scoping, pre-production, research)
2) STORY: Script/Concept/Storyboard development (including copywriting for displayed text and/or narration)
3) VISUALS: Design exploration, finalizing graphics (and testing them for animation)
4) MOTION: Animation Exploration, creating animation and video drafts and finalizing animations and timings
5) AUDIO: researching-managing-recording-editing of narration voice talent, handling music and sound effects
6) WRAPPING ALL THE ABOVE: producing, project/account management and consultancy from start to finish, managing updates/changes, exporting, etc.
It's important to mention that this is not a process flow, nor is it a list of tasks sorted by priority.
Each and every task can be equally important; and all of them must work with one another and serve only one goal: developing a great end product.

Can pricing be determined by these key services?
Supposing that you don't have anything (a finalized video script, brief, graphic designs, animations, recorded and finalized audio files) ready for video production, than yes, we can make some very generalized pricing guidance. But for that, we need a warning sign first: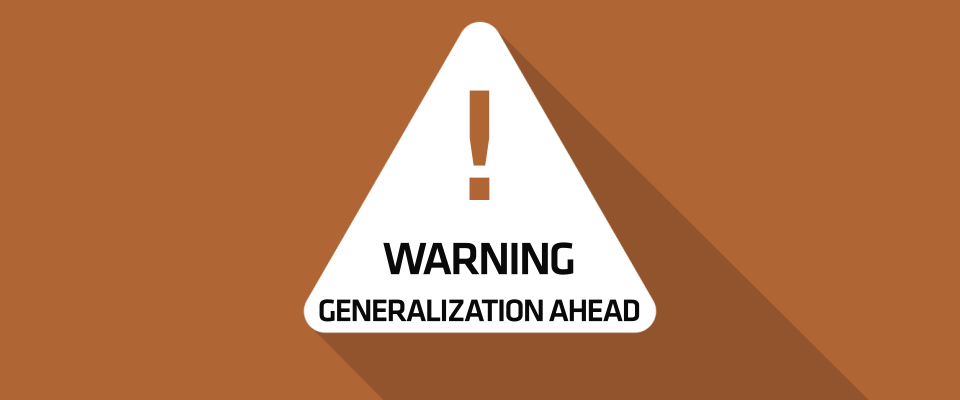 The following generalization may be.. well, inaccurate.
Here we go: a unique, effective, quality, 1.5-minute-long 2d animated video with music and voice narration, ideally you want to spend a minimum of $1000 (but at least $400), for each 6 services.
This makes an ideal minimum budget for all this $5000, but at least $2000.
Pricey?
We don't think so, and now that you see what services and efforts go into one video – you shouldn't either. An animated video needs director, designer, producer, storyteller, 2d and/or 3d animator, project manager and many more roles.
Usually a unique animated video of this kind takes 70-150 (or more) work-hours to develop.

Is it worth it?
More often than you may think, the answer is yes.
Because a good video is engaging, brings stories to life, can explain complex ideas easily. It's targeting many senses of the audience (visual, audio, emotional, verbal) at once.
But it's not enough to make the finished media content great in order for it to be successful on a long term. The ROI or Return Of Investment also depends on the distribution and usage.
You want as many members of your target group (users, customers, leads, visitors, etc) as possible to see your video. So go ahead, put it on your website, landing pages, facebook page, youtube channel, create video ads using it (facebook, youtube, etc), both regular and retargeting. Bring it to trade shows or events, use it as a sales tool on meetings, presentations, send it out to the press.
A media asset is just like any other asset: you have to use it. But to get the most out of it, the asset have to be great in the first place.
A bad video won't return the investment of its development and its distribution, no matter how hard you distribute it. Actually, it will hurt your business.

Ok, but.. what if you don't have $2000-$5000 for a quality animated video that is to be developed completely from scratch?
As mentioned, flexibility is our #1 offer. We think that the right kind of flexibility in video production is one that doesn't affect quality, but affects uniqueness instead.
As such, we can offer stock and template solutions for complete videos, or only for individual scenes, or only for figures, or only for certain illustrations, or.. well, you get the point.

Conclusion
So.. how much for an animated video?
What else could we say apart from the popular "it depends" phrase? (and it DOES depend on dozens of factors!)
We could say that think about and tell us:
how much money would you like to spend on it in total,
how important would this video be for your business,
how many people from your target group would see the video in its lifetime,
what services/tasks you'd need us to do,
how much time is there for development..
..and let's go from there and explore what we can offer.
Guess what! We created a short online form that guides you through all these key questions, so you can submit all these info to us for review in about 10 minutes.
Check it out here.
Want to talk first?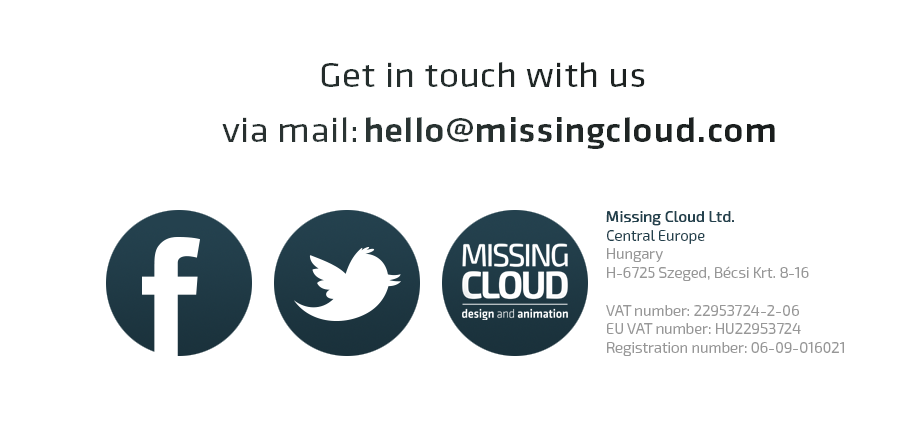 Comments are closed.